Sunken House
A house in its most basic form provides shelter and protection from climatic forces and imparts a sense of security. The idea of sunken house is derived from the very primitive form of shelter – a cave
The cave, principally being a void in solid earth, has no particular external identity. The internal spatial characters of a cave in present context direct the design towards continuous flowing spaces, large volumes, seamless materials, juxtaposition of open and closed spaces and most notably, the play of light. Developing on these fundamental characters, the house is sunken into the earth mass, taking a minimal approach to design and discarding all external and internal superfluous elements.The clutter-free spaces, devoid of any superfluous elements, offer a heightened experience of simplicity, calmness and harmony.

This prototype can be adapted to different programmatic scenarios like resort, weekend homes and schools in hot-dry climatic region or for architectural intervention on sensitive sites without overwhelming presence of a physical form.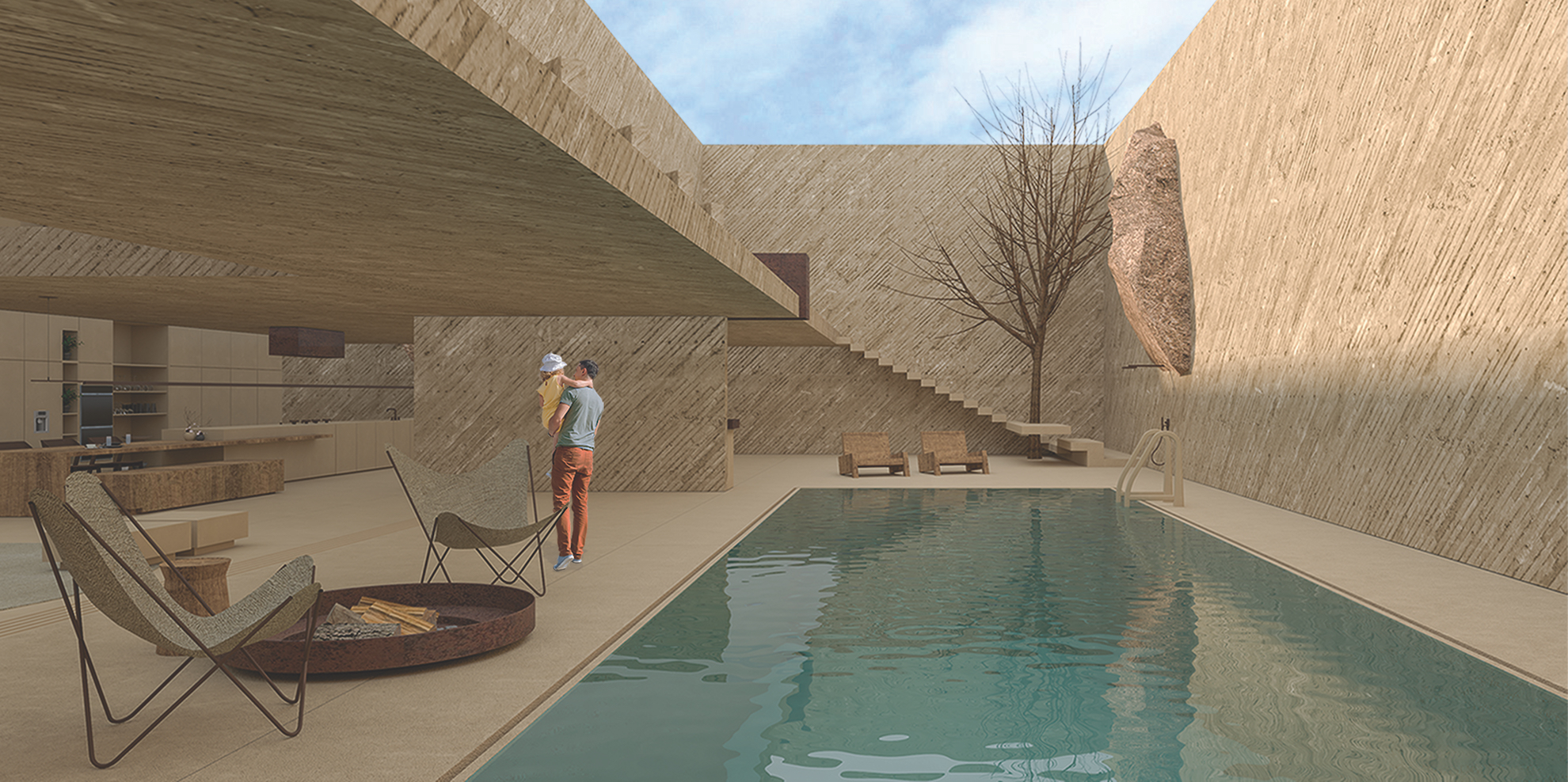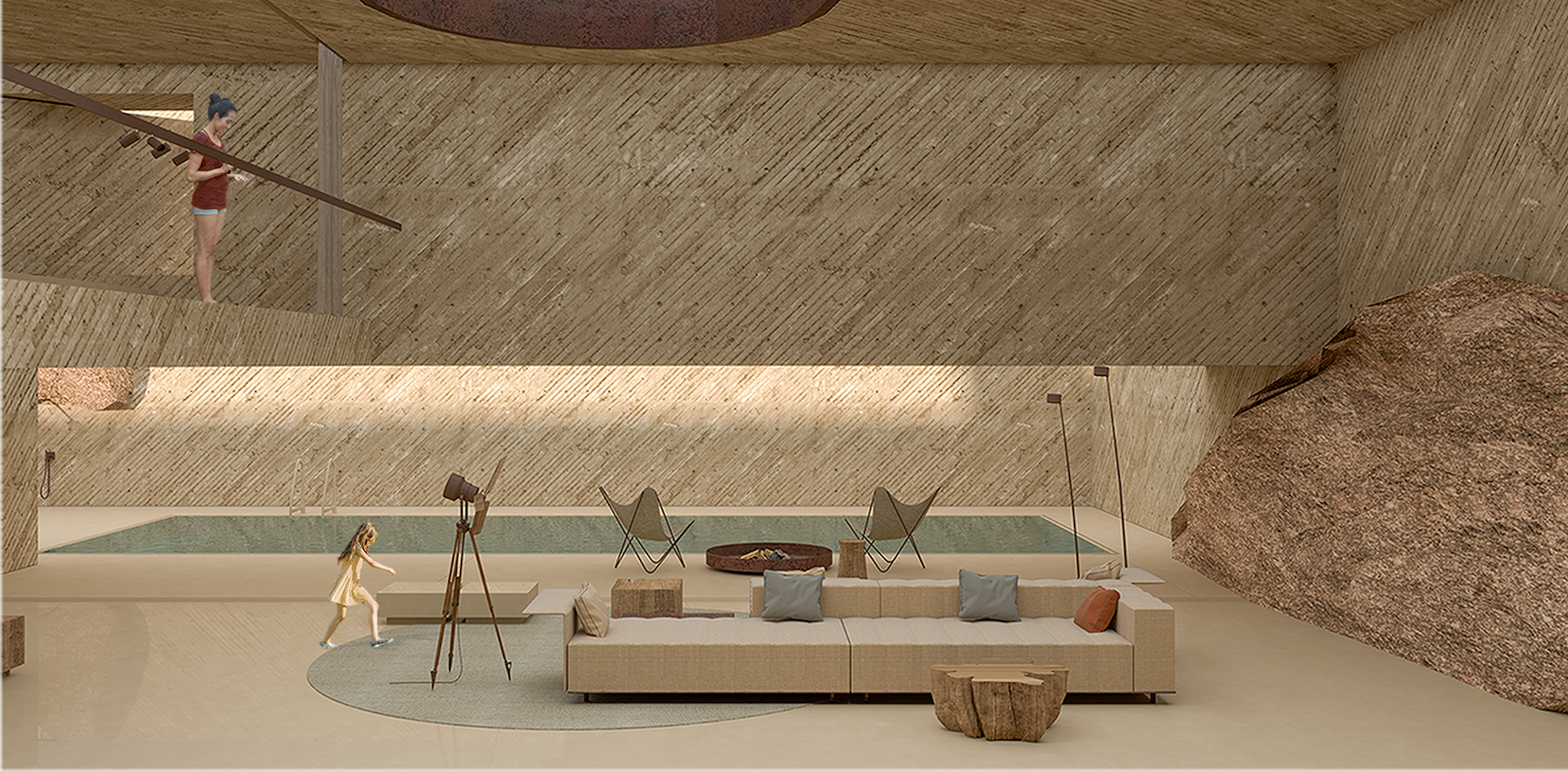 Open plan layout and blurred boundaries between the courtyards and living spaces highlight the seamless character of space.
Expressing the monolithic character of the house, the core structure and finishes are one and the same, being exposed pigmented concrete used in different textures for horizontal (floor) and vertical (walls) planes.
Openable concrete walls at mezzanine level and full height glass openings in living spaces bring in ample diffused light to enhance the winter wheat hues of materials that compliments landscape of the proposed site.
The earth mass around the house and earth air tunnel system allow for thermal comfort in hot and dry climate.