H For House
Nature is the ultimate luxury in an urban setup. Being connected with nature is vital to one's health and wellbeing. The H house is developed with vision of a space for living close to nature while offering all the convenience of a modern city home. The relationship of built and unbuilt plays a key role to incorporate advantages of 'living with nature' in this house. Careful placement and controlled spread of built form maximizes the potential of the lavish size and linearity of site. Elements of wood, water, stone, dense plantation and sprawling turf form a system of layers and textures and relate to the internal spaces in various ways.
Categories
Residential
Status
Design Proposal
Location
Ahmedabad, India
Size
Site: 2800 m2 (30,135 ft2)
Built Up: 1700 m2 (18300 ft2)
Share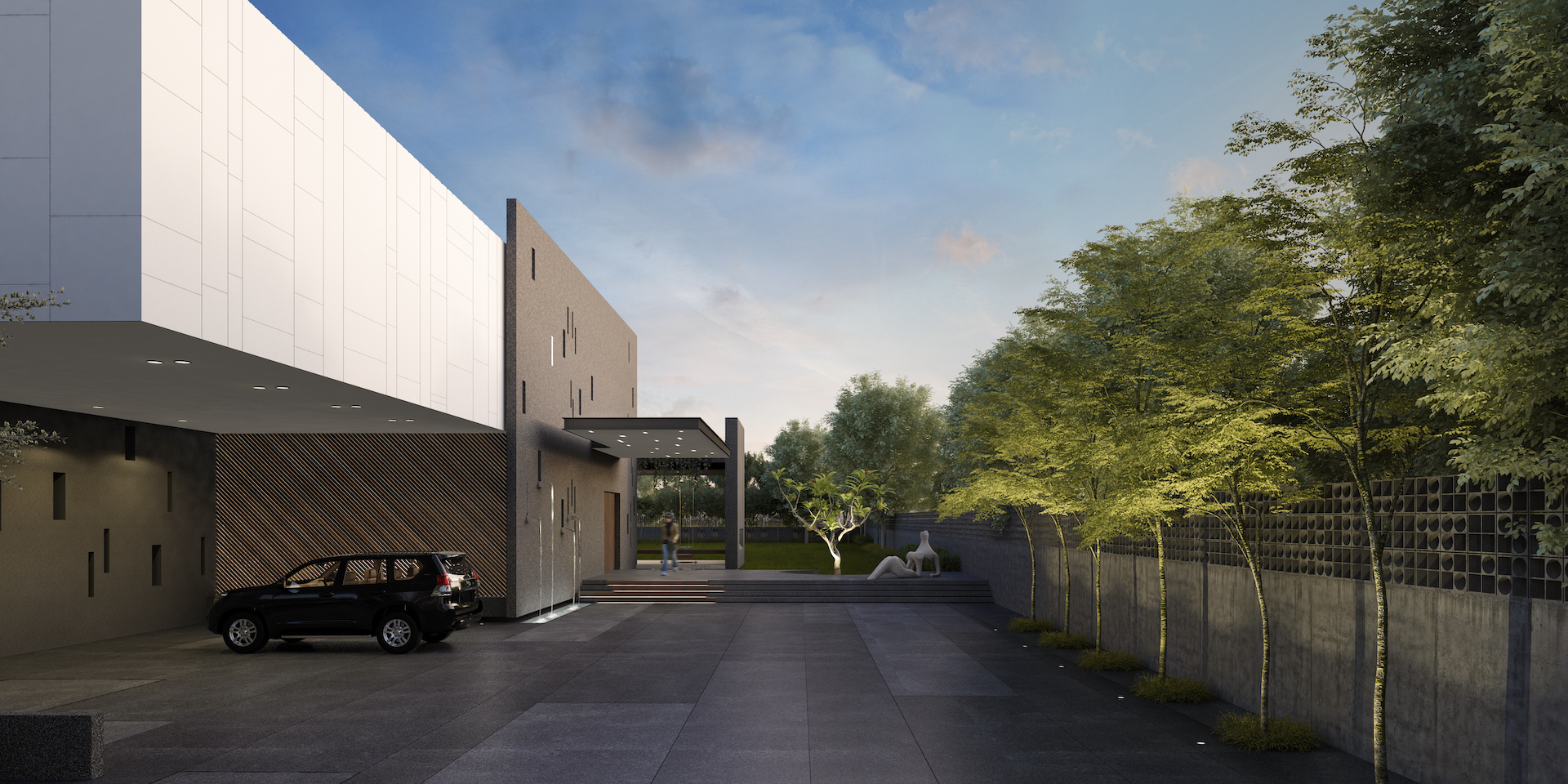 The house is configured in the shape of alphabet H, with one linear block accommodating the formal areas and the other one accommodating the more private, informal areas of the house. The connecting bay between these two blocks is a courtyard that also houses the vertical circulation. The depth of site allows for both linear blocks to slide away in opposite directions to maximize exposure to landscape, so that each internal space is in dialogue with external green space.
The house is pushed to western edge of the site, allowing more space to the East for a large green area. Dense plantation on the western edge ensures privacy and sound insulation from the school on the adjoining plot. To further reduce heat gain from the West, all utilities and storage areas are placed along the western wall.