House With Multiple Courts
House With Multiple Courts
The primary idea is to reinterpret the traditional house built with a central courtyard, in modern avatar. The house looks inwards, has a very private feel to it and all the spaces overlook and benefit from the precious piece of nature it holds within. The changing seasons, the dawn and the dusk, the rains and the spring are all captured and one lives amidst.
Architecture here is seen as a catalyst, which enhances the reaction between man and nature, and comes out of it intact.
Being in a thickly habited area, the house first of all tries to isolate itself from the surroundings. It is inward looking; still it looks out. It sits low; still has high volumes. Its open areas are very private and not disturbed by surroundings.
The house takes the surrounding land and makes its own. The site is divided into five courts, each carefully positioned and characterized such that it enhances user experience even during the routine activities.
Ground is modulated such that it negotiates between different levels and hence it makes 'nature/landscape' an active mediator between different activities as well as between indoor and outdoor.
Categories
Residential
Status
Design Proposal
Location
Ahmedabad, India.
Size
Site: 6225 m2 (67000 ft2)
Built Up: 2560 m2 (27560 ft2)
Share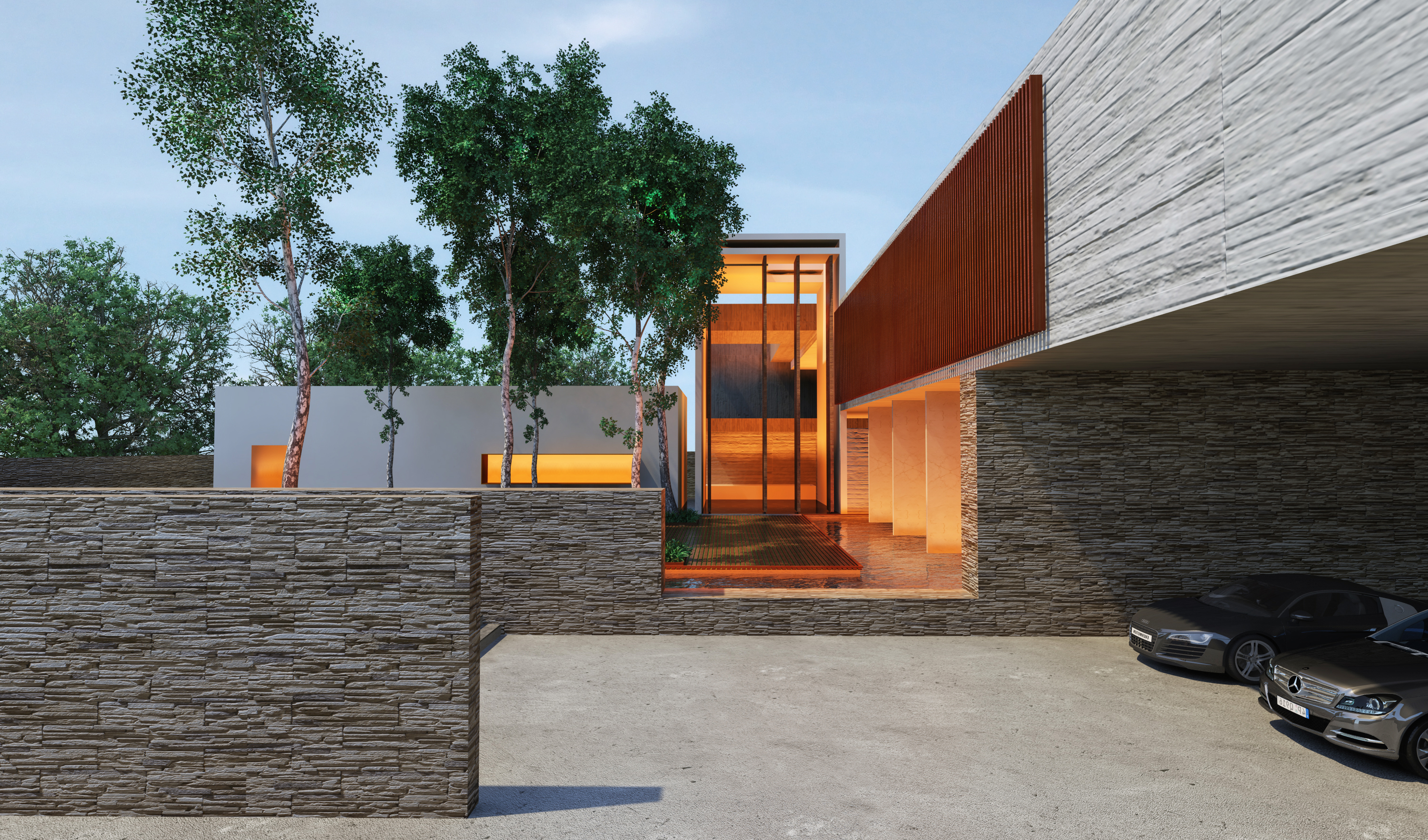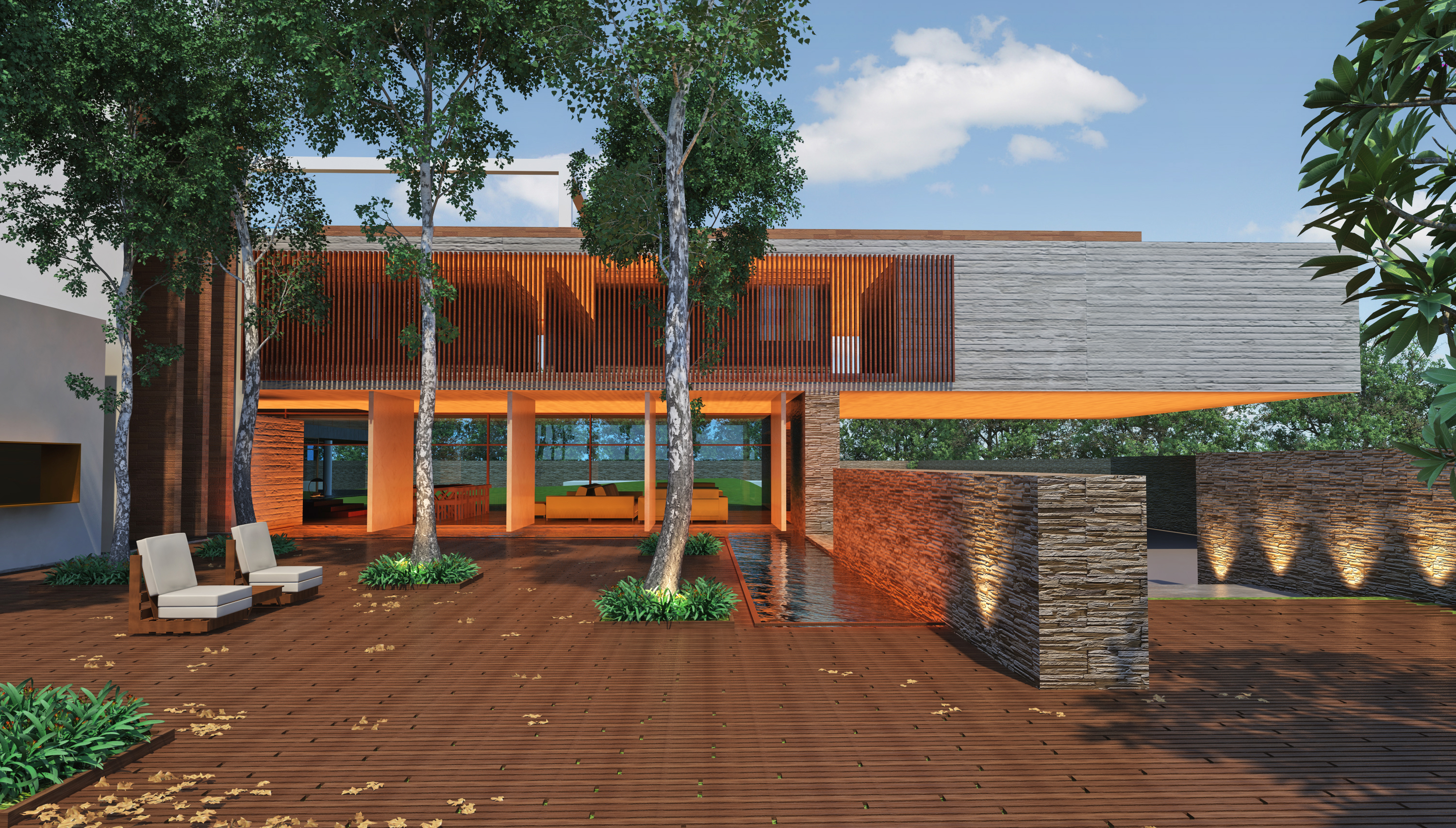 The driveway ends below a large cantilevered first floor, shading the car park beneath, allowing glimpses of unlimited landscape. Further down, the driveway passes through a tree lined valley leading to an entertainment area, where the guests can reach without disturbing the privacy of the house.
Steps from the car park lead to a grand formal entrance court with high trees. Wooden/natural stone pavement enhances tactile feeling while each change in direction captivates one's attention and engages with earthy elements like stone side wall, lily filled water body, creeper wall etc.
Formal entrance courtyard leads to double height main entrance area with sculpture tree from where formal and family area bifurcate.
Family area and dining are cosy spaces which open to two sides with large glass/wooden doors. While one side opens towards a lily filled water body, the other side opens towards cosy family court through a deep verandah. This area offers warmth and closeness, a space that can be enjoyed by a family or with close friends.
Gallery space near the entrance is a double height area with a hanging metal staircase. It acts as a pivotal space where everything converges and connects through, bringing different areas of house together.
Kitchen area has another family dining space which can be used for breakfast/quick meal while chatting with family members. Kitchen garden is placed nearby, which can be used to grow organic food for a healthy life.
Master suite is placed in a reclusive corner with a deep verandah amidst a private garden, perfect for some quiet quality time.
The glass walls provide an uncompromised view of landscape beyond, to generate a feeling of living in the woods, an ultimate luxury.