Unique Lifestyle Club
Unique Lifestyle Club is a part of a larger residential and recreational scheme on a coastal road near the outskirts of Valsad. With its proposed top-notch sports facilities, The Club has the potential to become a much sought-after destination for recreational activities. The scheme is divided into two zones - one, the recreational and social activities - The Club; and second, the residential development with 3 and 4 bedroom bungalows - Unique Greens. The Eastern half of the development is dedicated to residences while the Western half is a recreational area.
Categories
Hospitality & Destination
Programme
Indoor & Outdoor Games, Gymnasium, Yoga & Wellness Center, Spa, Swimming Pool, Recreational Pool, Kids Zone, Banquet Hall, Conference Hall, Movie Theater, Event Lawn, Restaurant, Accomodation
Timeline
2020 - 2023
Status
Ongoing
Location
valsad
Size
Site: 8,000 m2 (86,100 ft2)
Built Up: 10,700 m2 (115,000 ft2)
Client
Solnce Realtors LLP
Share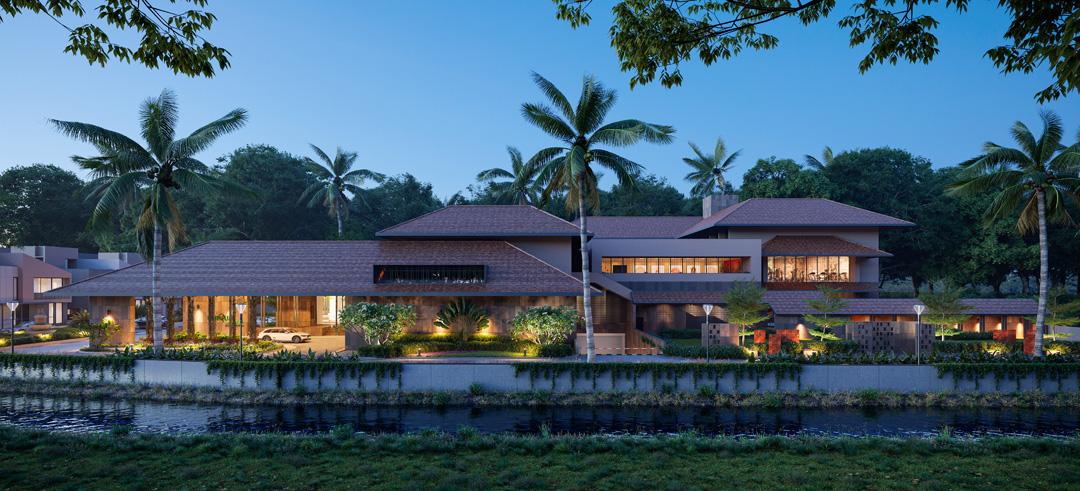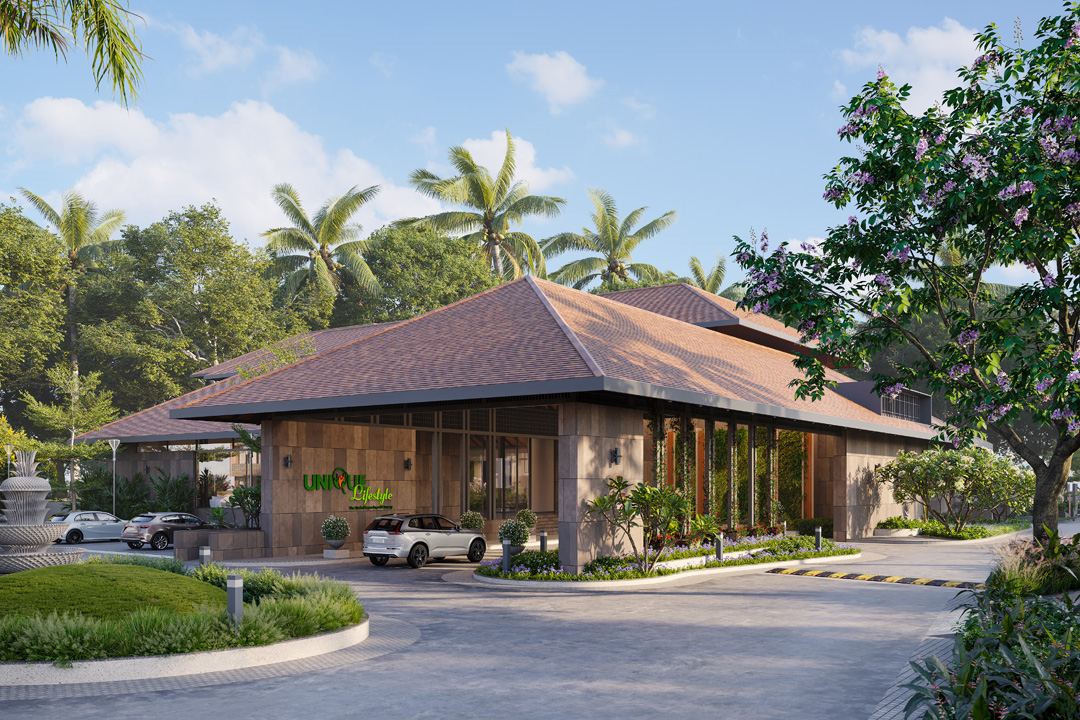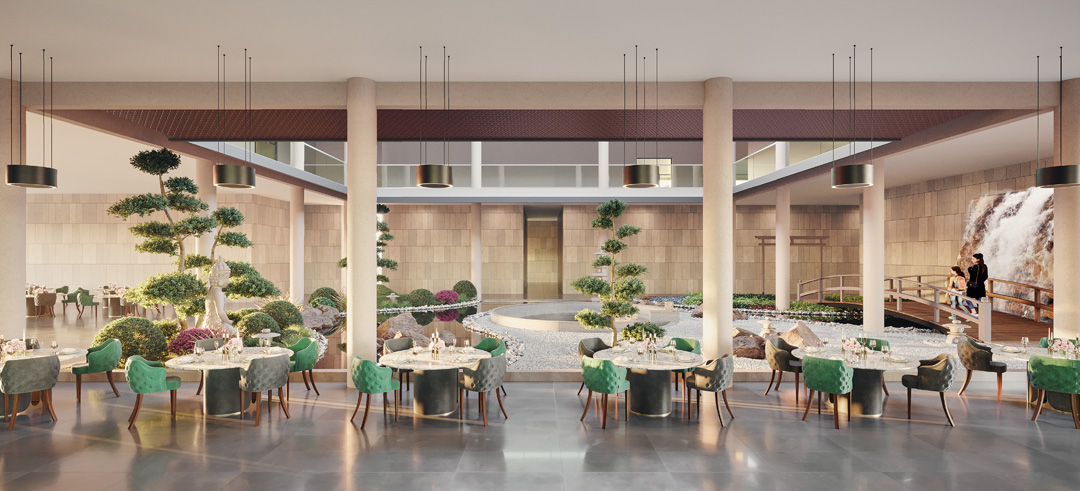 The Club faces the approach road and is pushed to the back to create space for an event lawn in front. The built form is placed around a central courtyard that caters to various activities while providing a platform for spontaneous and informal interaction. Large openings visually connect all internal spaces to the lush landscape of the premises and the farmlands beyond. It also enhances user thermal comfort by allowing maximum cross ventilation which plays a key role in hot-humid climates.